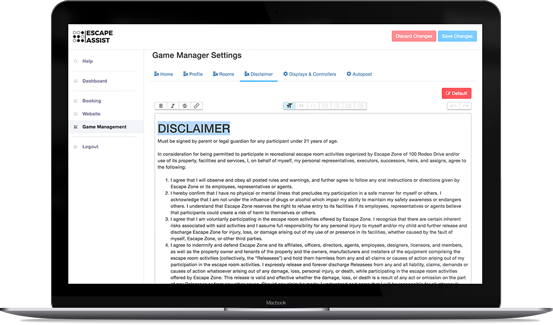 Pre-Loaded Legal Template
EscapeAssist's digital waiver system includes a pre-written waiver that you can easily customize to suit your room, jurisdiction, and local laws. You can also copy and paste your existing escape room waiver directly into our system. Always have your local lawyer review a waiver before you implement it.
Mobile and Tablet Ready
EscapeAssist's digital waivers work on any mobile device or tablet. Players can sign the waiver on an iPhone, iPad, or any Android device.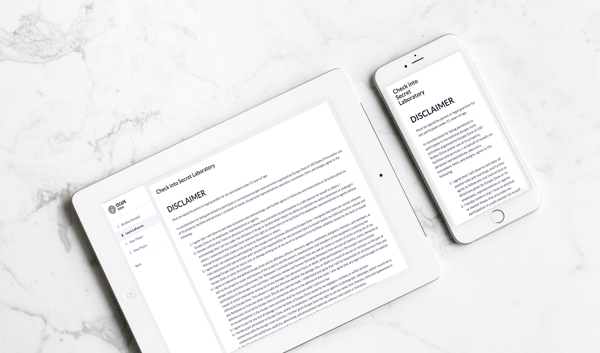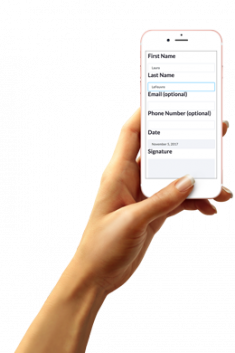 Gather Player Information
Our waiver system collects contact information for each player, not just the one who booked the room. In addition, you can add custom data collection fields you want players to fill out before signing.
Self-Service Kiosk
EscapeAssist's digital waiver system is very flexible. Game masters can walk players through the check-in process, or players can sign on a self-service tablet kiosk.