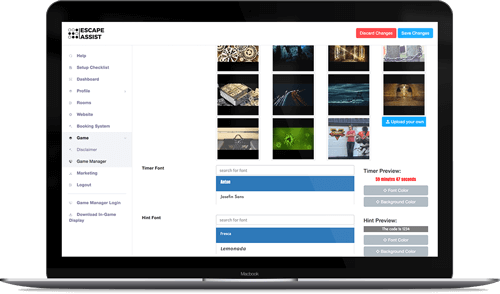 Immersive Screen
Our game management software helps you customize the screen inside your room to suit the theme of your game. Choose the perfect colors, images, background music, timer font, sound effects, and more.
Timer Control
Gamer masters can use our game controller to start, pause and manage the room timer. You can easily add or remove time using our "quick time" buttons, or manually inputting a specific time frame.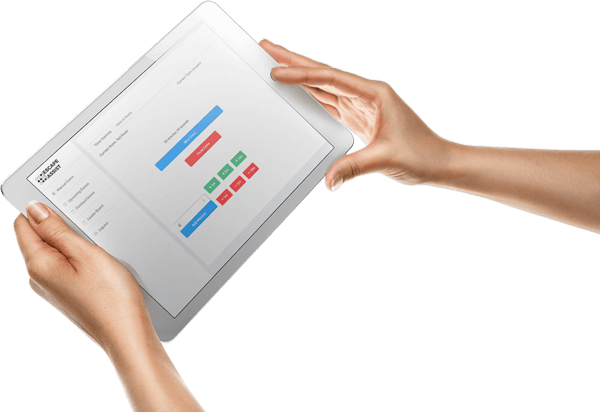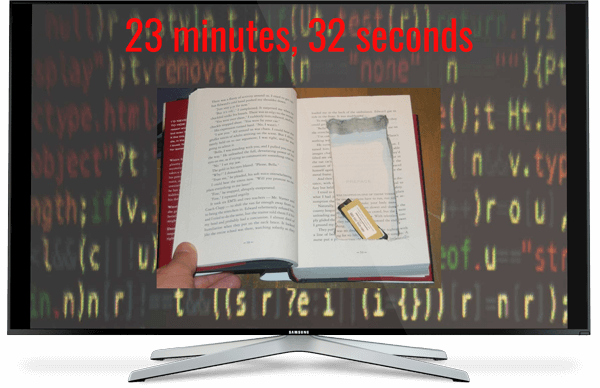 Media Effects
Our game management software can enhance your room theme/story by playing sound effects, images, and videos throughout the game. You can schedule timed events or manually play media during the game.
Hints
You can use our game manager to send pre-loaded hints at the touch of a button.  You can also manually type hints in real time. Our game management software can display available and used hints, and alert players with a custom hint sound.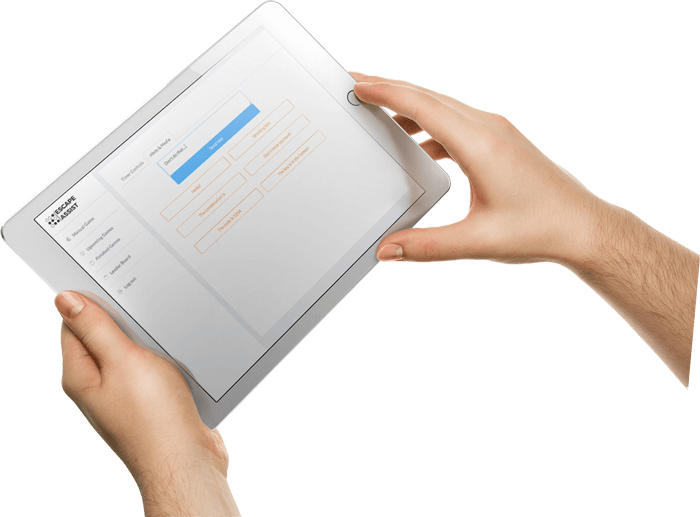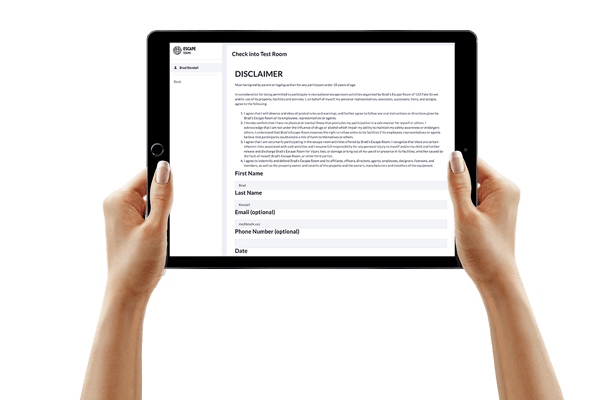 Player Check-in and Disclaimers
Our game management software makes it easy to sign in players digitally. You can collect contact information for each player, not just the one that booked. You can customize our pre-written disclaimer, so players take the game seriously. You can walk players through the check in process, or have them use a self-service kiosk.
Game Controller Layout
Use our customizable game manager to personalize the layout of your game controller. You can use an unlimited number of tabs, hints and media to make the controls suit the progress of your game.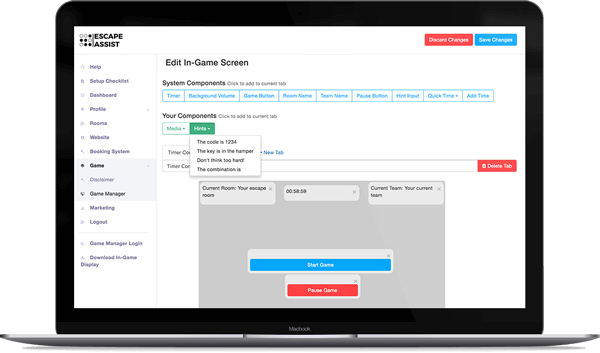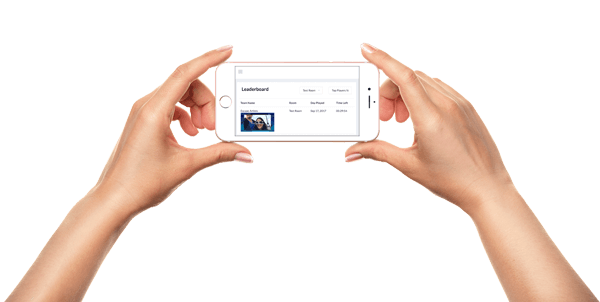 Game Analytics & Leaderboard
Our game management software automatically tracks hint usage, so you can improve the flow of your escape game. We automatically record each team's escape time on a customizable leaderboard.
Autopost Personalized Photos & Social Media Management
EscapeAssist's game manager will take and format team photos to include your logo, team name, and escape time. We automatically upload the photos to your social media accounts, and send follow-up emails to players.