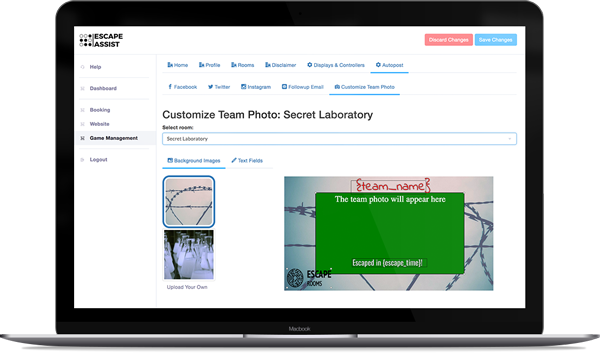 Personalized Team Photos
EscapeAssist helps with player follow-up by creating branded team photos for each of your escape rooms. You can use our easy to use drag and drop editor to style team photos with a themed frame, logo, team name, and escape time. Personalized team photos really stand out on social media sites!
Automatic Posting
EscapeAssist's software automatically sends out team photos and thank you emails at the end of each game. You can post the team photo to all your social media accounts with the click of a button. You also have the option to edit the pre-loaded text to add a little more customization to your posts and email messages.